My Team
As a valued client, you have placed your trust in me to help make your financial goals a reality. My team and I are proud to honor that trust by providing expert support with an emphasis on our strong commitment to an excellent client service and satisfaction.
If at any time you have a question, concern or need, please do not hesitate to contact us at
(305) 375-7696.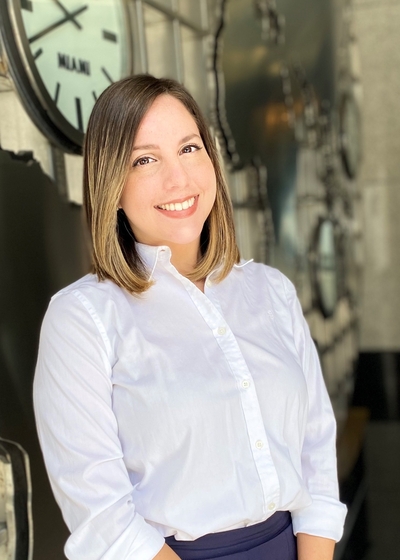 Tizziana Michell White
Associate Financial Advisor
Office 305-375-7696

Tizziana is a professional associate of Darling J. Lie-Nielsen's team with extensive experience in the financial services industry, making her a valued member of Darling's practice. 
Tizziana joined Northwestern Mutual in 2012.  Motivated to succeed, she earned her 2-15 License and appropriate investment licenses, qualifying Tizziana to conduct business in the areas of life and health insurance, as well as investment planning.  Her knowledge includes a proven skill-set required for many facets of our business.
Tirelessly committed to client satisfaction and outstanding customer service, Tizziana manages the day-to-day operations of Darling's practice with a high level of professionalism, integrity, loyalty and a constant commitment to excellence. 
As an Associate Financial Advisor, Tizziana enjoys interacting with new and existing clients.  Her strengths in relationship building contribute daily to business development.   
"Tizziana truly complements my practice on a host of levels.  Her ability and outstanding communication skills are unsurpassed and essential character traits that I seek in a strong associate and trusted colleague.  Tizziana has those qualities," said Darling Lie Nielsen.  
Tizziana is a graduate of Florida International University with a Bachelor's Degree in Management and International Business.=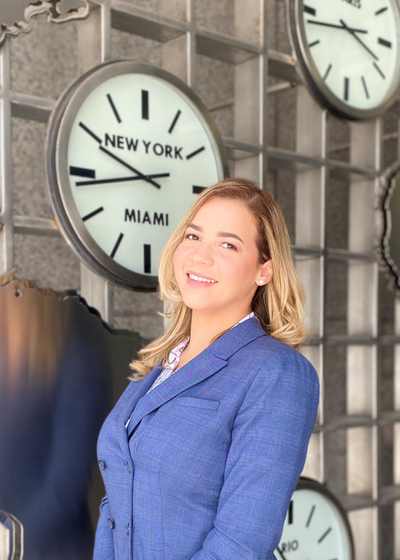 Andrea E Prieto
Associate Financial Representative
Office 305-448-5666

Andrea is the newest member of Darling J. Lie-Nielsen's team with excellent client-relations experience.
She joined Northwestern Mutual in August of 2019 as administrative assistant, but her purposeful personality quickly escalated her up to her current position, where she performs as a liaison between clients and Darling's practice.
Andrea is a proactive, success-focused, well-developed communicator; fluent in English and Spanish. She has five years of experience in forming trusting relationships with customers, and assists the team in all service related requests involving underwriting, billing and miscellaneous administrative duties.  
Her creative nature makes her an exceptional problem solver, a trait that is valued by Darling's team.
Andrea is licensed to conduct life, health insurance and annuity business in the state of Florida and also has the appropiate investment licenses that qualifies her to assist in the investment planning process for clients.